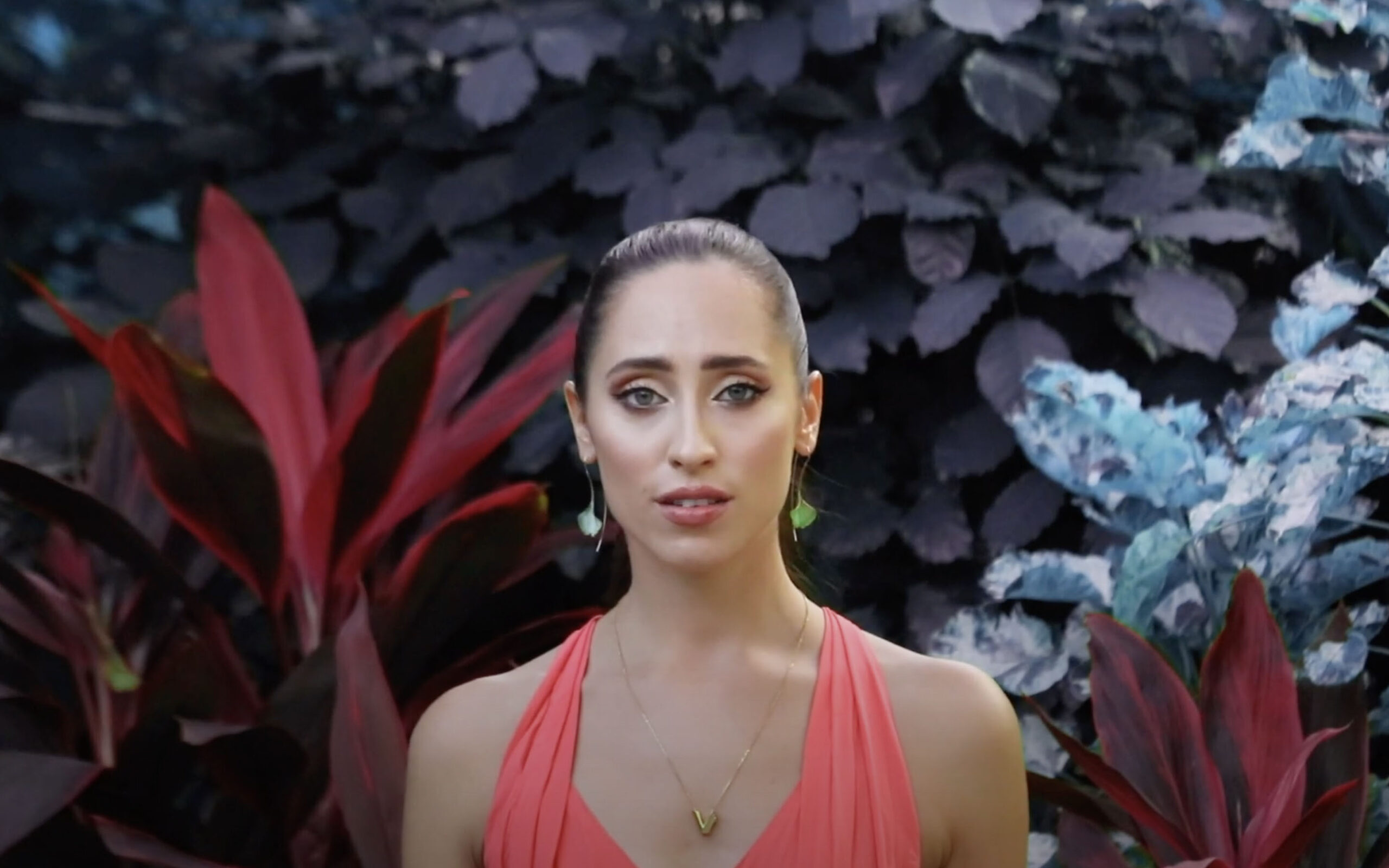 The most powerful force in this world is love. "La Forza" is about a great eternal love that gives us wings, helps us soar to the most incredible heights, and illuminates our journey through life. "I found inspiration for the lyrics in my own heart, and I hope that everyone looking inside their soul will find the light of love shining there. The darkness can hide flowers from our sight but cannot hide love from our soul."
"La Forza" was Elina Nechayeva's first single, released in the autumn of 2017. The song won the 2018 Estonian Song Contest overwhelmingly, and the same year, Elina represented Estonia at the Eurovision Song Contest in Lisbon, where she sang the song and placed eighth.
Have you heard what the sea breeze whispers and the waves say in the glow of dawn? The song "Voice of the Dawn" was born of a desire to see our society and nature as a harmonious whole and notice Estonia's beautiful bogs, forests, and sea — all of which need preservation and care.
"To the Mother"
– Peeter Vähi
Peeter Vähi's work "To the Mother" was originally for the oboe. However, during a delightful meeting between the song's composer and maestro Neeme Järvi, they established the idea of replacing the solo instrument with vocals. The work is about longing for one's closest person — one's mother.
Volcano Man from the film "Eurovision Song Contest: The Story of Fire Saga"
The song "Volcano Man" can be heard in the film Eurovision Song Contest: The Story of Fire Saga, which was released on Netflix in the summer of 2020. The artists featured in the movie, including Elina, were tasked with performing the song in their individual styles.
"Der Hölle Rache" – Mozart
In addition to her own music, Elina enjoys performing classical music and performing in operas and operettas.
"O mio babbino caro" – Puccini
In 2014, Elina participated in the TV competition Classical Stars, where she placed second. The show put the wind in her sails, making it possible for her to sing all over Estonia and also participate in interesting projects abroad. For the popular melody in the second episode, Elina chose the aria "O mio babbino caro," from Puccini's one-act opera Gianni Schicchi.
Upcoming calendar of performances
Elina Nechayeva Pühadeturnee 2020
E 14.12.2020 19:00 –
T 29.12.2020 23:59
Krahv Luxemburg. F. Lehári operett
L 14.3.2020 19:00 –
K 12.5.2021 23:59
P 6.12.2020 18:00 –
K 6.1.2021 23:59
Elina can be heard and seen in various projects, both in Estonia and abroad, performing interesting classical music and crossover programs with the best conductors and orchestras. She can also be enjoyed on opera and theater stages. The singer infuses each performance with genuine love and respect for the audience. Find the most suitable program selection, or contact us, and we will be happy to put together a special solution.
A romantic concert program comprised of popular arias and duets about love, preferably with an orchestra and tenor. The program has received a warm reception from audiences who don't usually listen to classical music and from connoisseurs who appreciate complexity and technicality.
A romantic chamber music program that describes various shades of love, accompanied by a piano or an orchestra. Includes song cycles such as Milhaud's "Quatre chansons de Ronsard," Strauss's "Brentano Lieder," and other French, German, Russian, Estonian, and English chamber works.
Tchaikovsky is known for his heartfelt and dramatic chamber music. The program also includes works by other Russian composers such as Rimsky-Korsakov, Stravinsky, Cui, and others.
Nikolai Rimsky-Korsakov has created extremely enchanting music. This program contains the most beautiful arias from his operas and mesmerizing songs rarely performed, such as the symphonic suite "Scheherazade Op. 35."
A selection of programs accompanied by a fantastic quartet with infectious energy — Estonia's best pianists, cellists, and violinists make the concert emotional and unforgettable. Romantic classical music, popular songs and duets, French chansons, jazz songs, Christmas songs, and pop hits, in a unique arrangement, and performed together with a masterful soprano, provide a magical musical experience.
Elina has a unique talent for performing a wide variety of genres, from operas, operettas, and musicals to jazz and pop. Accompanied by a brilliant pianist, she tastefully masters them all. She creates an atmosphere that is, at times, typical of an orchestra, and other times, of a mellow jazz band.